Don't panic!  There's still time to prepare a unique and delicious hostess gift for the inevitable New Year's parties that keep coming your way!
We lifted this Ukrainian family recipe from the newly published Wild Rivers Mushroom Club Cookbook, knowing full well that jars of these bet-you-can't-eat-just-one mushrooms will be well-received.  The recipe indicates that they will keep for 3-4 weeks, but we know full well that you shouldn't count on them sticking around that long ... they are just that addictive!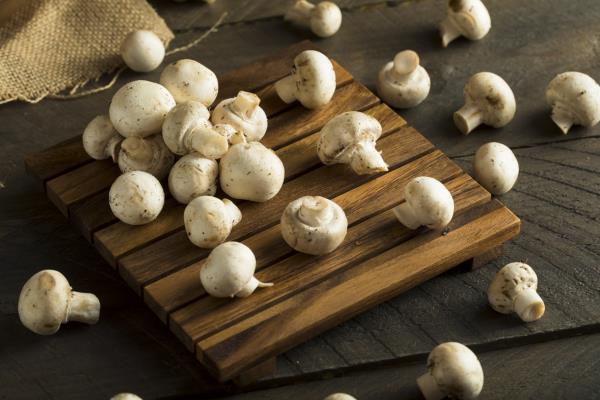 Lidiya Jurczenko's Marinated Mushrooms
1 pound mushrooms, leaving 1/4" of stem
1 teaspoon salt for blanching mushrooms
1 cup 5% white vinegar
3/4 cup water
2 whole clovers
2 bay leaves
3 black peppercorns
2 whole allspice
1 teaspoon sugar
1 tablespoon salt
1 cloves garlic, cut into slivers
1 tablespoon olive oil
Wash and dry mushrooms.
In saucepan, bring 1 quart of water to boil, and add mushrooms with 1 teaspoon salt.  Return to boil, and simmer for 2 minutes.  Drain and cool.
Using a jar with a tight-fitting lid, place mushrooms, caps up, in jar almost to top.
In saucepan, combine all remaining ingredients, except garlic and olive oil.  Bring to a boil.  Skim if necessary.  Remove from heat, add garlic, and cool.
Pour marinade over mushrooms.  Carefully pour in olive oil to form a protective layer, cover tightly with lid and refrigerate.
The mushrooms will be ready after 3 days but will taste much better after a week.  Store on the bottom shelf of the refrigerator; they will keep for 3-4 weeks.