Growing your own mushrooms can be great fun!  When we recently heard that The Thyme Garden was holding a mushroom cultivation class, we just couldn't resist telling you about it.
We first visited The Thyme Garden a couple of years ago when we attended their "Midnight in the Garden of Good and Everything" event.  Their catalogue describes it as "one of the most awesome evening events of the summer!  The evening begins with a memorable experience of strolling through the gardens sipping a glass of Tyee Wine Cellars premium wine as darkness slowly creeps in and the herbs release their exotic nighttime fragrances.  Followed by a delicious herbal feast and live music.  After dinner and a round of sinful desserts we will take our traditional night walk through the forest...and...then the fun really begins."
We can't adequately describe the amazing journey that follows dinner but we can advise you to be prepared for perhaps the most memorable night walk of your life.  "Midnight in the Garden of Good and Everything" is an experience not to be missed; it offers a memory that will last a lifetime!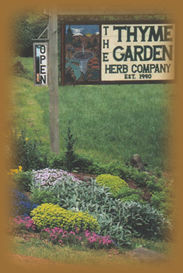 Continue reading "Growing Your Own Mushrooms, thanks to The Thyme Garden" »